mer. 20.11.2019 13:45 - 17:15 Uhr
Festhalle Denkendorf, Konferenzräume 1. OG
Logistics/Transport/Dispatch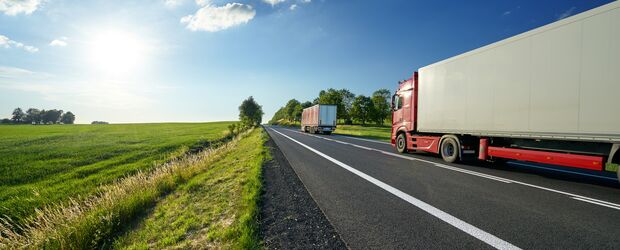 Date 2
The Incoterms 2020 were published on September 10. These are a good basis for all supply contracts. The revision was intensively accompanied by the VDMA and proposals of the German working group were included in the new version. There are no fundamental changes, but many detail improvements that we will present to you.
The topic of large-volume and heavy transport is of particular importance for some branches of mechanical engineering. At present, the processing times of the exemptions necessary for the implementation are increasing sharply again. The VDMA is working with many other associations to find a remedy, and has set up a central working group with branches in Bavaria and North Rhine-Westphalia. We will report on the current status and discuss the topic with you as the affected person.
The long-running issue of aviation security will continue to occupy us. On 14.10.2019 a telephone conference with the Federal Ministry of Transport took place in Bonn. It is to be expected that finally the processes for necessary adjustments of procedures will be coordinated with all participants in advance. The interrupted exchange with the Luftfahrt-Bundesamt is put on a new basis. We report on the current status of our activities and ask for a lively exchange of experiences.
At an individual event organised by the East German Association on the subject of lithium batteries, it became clear that there was still a need for clarification. We report briefly on the results of this survey and would like to discuss this topic with you: hardly anyone will be able to say today that "we do not use Li-batteries", because today they are installed in many parts and replace conventional batteries. But hardly anyone thinks about the dangerous goods properties of these products with far-reaching consequences when something happens.

Hint:
The event is "free of charge" for VDMA member companies. The final registration confirmation will be sent to the participants 2 working days before the event.

Information on data processing:
We store and process your personal data for the registration and execution of the event. This includes that for the documentation of attendance at the event, there is a list of attendees with your name and the company for which you work. Your data will only be passed on to third parties (e.g. lecturers or co-organisers) if this is necessary for the proper execution of the event.
You have the right to object to data processing at any time for reasons arising from your particular situation.
If you have any questions about this or object to data processing, please contact Patricia Assenza,
patricia.assenza@vdma.org, 0711 2280115.
For further information, in particular on your individual rights and general information on how we handle your personal data, please visit www.vdma.org/datenschutz
Dateianhänge
Jetzt anmelden!
Sie sind für diese Veranstaltung noch nicht angemeldet.